Caringbah Pre-Kindergarten is a boutique 28 place long-day care centre.

We pride ourselves on delivering high quality early childhood education, with an approach that provides parents with the peace of mind that their child is being cared for by qualified Educators. Caringbah Pre-Kindergarten consist of two rooms accommodating our nursery/toddler children aged 0-3 years and our Pre-school children aged 3-6 years.

We are dedicated to providing a stimulating hands on learning environment, which is guided by the children's current interests and development.
We are open Monday to Friday 7:00am – 6:00pm. Contact us for more information.
---
Jannali Pre-School Kindergarten is a community-based, not-for-profit centre located 150 metres from Jannali train station. We pride ourselves on our nurturing environment, high quality teaching and innovative enquiry-based program. Every year we set our fees as low as possible whilst ensuring we maintain the highest quality and consistency of our loyal teaching staff.

Our preschool community is made up of children, parents and staff. We all work together to create a place where children thrive, have fun and learn the many vital skills they need to transition to school and beyond. This includes partnerships with our local schools and learning support services.

The Preschool has been awarded the rating of 'Exceeding' in all 7 quality areas of the National Quality Standards.

Our program is for 3-6 year olds, however based on community interest and our priority of access policy, we can enrol children from 2.5 years. The community need for this younger program can change from year to year.

Opening Hours 8am -4pm. Contact us for more information.
---
Koala Child Care Centre is a community based not for profit child care centre which is located on the grounds of Sutherland Hospital. Hours of operation are from 6:45am until 6:00pm.

There are three rooms within the Centre, 0-2's, 2-3's and the 3-5 preschool room. We are licensed for 12 children in the 0-2 room, 15 children in the 2-3 room and 30 children in the 3-5 preschool room.

Meals provided are breakfast, morning tea, lunch, dessert, afternoon tea and late afternoon tea. We have a full time chef who prepares healthy meals daily in line with NSW Health nutritional guidelines.

Koala Child Care Centre has established a well known reputation in the local area for the high standard of care and long term experienced staff. We went through accreditation in November 2017 and received a rating of Exceeding in all 7 Quality areas. Contact us for more information.
---
Little Branches Early Education Centre is a family owned and operated child care centre providing high quality education and care for children from 6 weeks to 5 years of age. We cater for 39 children per day. Our centre has been providing high quality care to hundreds of children in the Shire for over 20 years. We are conveniently located in Sylvania situated off Port Hacking Road. The hours of operation are between 7.00am-6.00pm Monday to Friday (excluding public holidays). We are open 51 weeks of the year, closing for 1 week over Christmas and New Year.

We are a small centre and pride ourselves on providing a warm home like environment. We have 2 air-conditioned rooms, each for specific ages 0-3 year olds and 3-5 year olds. The children have the opportunity to learn and develop at their own pace in an environment that caters to their individual needs and learning styles. We provide nutritionally balanced meals, this includes breakfast, morning tea, lunch, afternoon tea and a late afternoon snack. Contact us for more information.
---
Debbie Yuille Speech Pathologist
The new year has started am children are settling into their daily routines at school and day care. Good communication skills are important to ensure that you child will thrive, enjoy and learn.

If you are concerned about your child's communication, feel free to call me to discuss your concerns or drop me an email.
Assessment and therapy can do offered with children who have difficulties on one or more areas including:
Language
Speech sounds
Cleft palate and resonance
Language based learning
Literacy
Fluency
Contact me for more information.
---
Kindyhub Starting Kindergarten
Beginning Kindergarten can be an anxious time for children and parents alike. Use Kindyhub to put families' minds at ease.

Starting kindy can involve children being anxious and scared and parents can feel the same way. There can be separation anxiety, the stress of making new friends, a new environment to deal with, and a new daily routine.

It's not just the children that are worried – it can be a time of stress for parents too. Is your little one going to be happy? Is this the best kindergarten for them? Are they having their snacks / meals / naps on time? Are the children doing activities at kindy that are beneficial and most importantly, are they having fun!? Read More
KINDYHUB SPECIAL OFFER
Any new services that signs up to Kindyhub before 31st March 2020, will receive 20% off their monthly invoices for 6 month.
Contact us on hello@kindyhub.com.au or 02 89167422 to set-up an on-line demonstration or have your own trial account set-up so you experience Kindyhub first hand, and see how our features can assist your services and families.
SPECIAL OFFER CODE - LOCALCC20%
---
La Burp Kids
Back to School 2020
La Burp Kids have a great range of Back to School items available. Out most popular Pencil Grip is our Crossover Pencil Grip. Help improve your childs confidence by improving their handwriting. When children are confident and able to write freely they are will feel more confident and focused to learn. Our 3 Step Training Kit is available. 3 Steps to Achieve the Best Results
1. The Crossover Grip for Training
2. The Pinch Grip for Transitioning
3. The Pencil Grip for Graduation!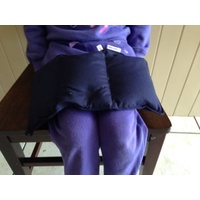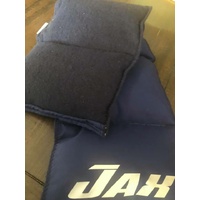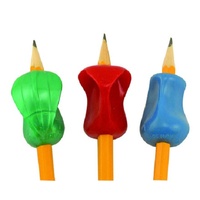 Our range of Pencil Grips are available at www.laburp.com.au and start from as low as $1.50 ea
Our Handmade Weighted Lap Blankets can be all made in your childs school colours. Green, Blue, Navy, Yellow, Maroon. Order online now and request the colour you need. We can personalise your blanket with your childs name as well.
www.laburp.com.au
---
Gran Nannies
.
At Gran Nannies, we are a boutique Sutherland Shire only Introduction & Booking Agency who make it very easy for you to make plans, appointments, go to that concert you have been dying to see or to just simply take a night off with your loved one. You can even book a whole weekend away!

We also cater to families who have no back up family on hand by offering Mothers Helpers and regular ongoing Fairy Godmothers as such.
We do all the dirty behind the scenes work for you so that you can simply phone us up and we can offer you lovely nannies of middle age and above who have all cared for their very own children. They all have current First Aid Certificates, Working With Children Checks, Police Checks and Personal Nanny Insurances. We offer maturity and reliability.

There is no last minute worry of who will be caring for your child/ren as we do it all for you and the process is so simple. We provide intensively screened nannies and babysitters so that you can relax & unwind knowing that your child/ren are safe and sound and having loads of fun.

We offer minimum 2 hour shifts for as long as you wish. We are open 24/7 you can call us anytime on 0431 328 116 or email
You can visit our website at www.grannannies.com.au or jump on our Facebook page @GranNanniesBabysitting to take a look at our happy client reviews. We hope to hear from you soon.
---
Call Sutherland Shire Council if you are seeking a high quality childcare position, or are unhappy with your current service. Phone 9710 0466. Vacancies are currently available in our Early Education Centres and Family Day Care services.

Council's website is your one-stop childcare destination. Learn about why quality childcare is important, see current vacancies, find out about centre tours, view photos of every service and apply for care online: www.sutherlandshire.nsw.gov.au/childcare
---
At MummyMeTime we don't just care for children, we support families right across the Sutherland Shire and beyond, including shift workers and families with special needs. We're also a Government Approved In Home Childcare Provider for families who are eligible for rebated in home childcare, plus NDIS is also supported through our service.
At Mummymetime we provide experienced, qualified Carers in your own home & can even take your children to activities. We provide bookings from just 2 hours to as long as you need, including overnight stays. All of our Carers are highly experienced and qualified with training in Early Childhood, Education, or Medical professions. Every Carer has First Aid Training, a Working with Children Check and Police Check, so the most important people in your life are ALWAYS in safe hands.
All Carers have First Aid Training
Specially trained carers are available for special needs
All carers have working with children and police checks
We support shift workers; emergency care workers; and families & children under stress or sickness for whom traditional childcare just doesn't work
MummyMeTime makes it easy for you to keep your plans without the last minute worry of who will be caring for your child. If your Carer gets sick we provide an alternative trained Carer in their place, and because we understand that sometimes things change in busy families, we don't charge for cancellations.

When others say "too hard", we say "how can we help". Don't just take our word for it – check out the reviews from happy clients on our website http://www.mummymetime.com.au/ or Facebook page @mummymetime. To find out more or make a booking, contact Leanne day or night: Leanne@Mummymetime.com.au or 0415 402 133.
---
Learning Links' has a range of parenting programs to support parents to cope with challenging situations and develop meaningful relationships with their children.

1-2-3 Magic is a three-week program (one session per week) for parents of children aged 2-12 years, providing tools and strategies to encourage the behaviours you want to see in your kids, discipline in an effective way and increase your self-esteem.

This program is running on Tuesday 25 February, 3 March and 10 March in the St George area (exact venue TBC).

It is available for parents in the Georges River, Bayside and Sutherland council areas. The cost is $20, which includes a workbook with practical activities and information as well as light refreshments.

For more details about the program or to book your spot, call 1300 003 900 or visit www.learninglinks.org.au/parenting-programs

123 Magic is supported by funding from Family and Community Services, Early Intervention and Placement Prevention.
---
Talking Heads Speech Pathology
Author Visits - Upcoming events!
Founding Director of Talking Heads Speech Pathology and Award Nominated Children's Author, Sonia Bestulic will be at;

OATLEY LIBRARY – Tuesday 11th February; 10:30am-11:15am to share her Award Nominated book, Reece Give Me Some Peace!

KOGARAH LIBRARY – Friday 28th February; 10:30am – 11:15am to share her most recent children's book, Kisses in Your Heart.

If you would like to have Sonia visit your centre for Storytime, bookings are available.

NB limited spaces remaining for BOOK WEEK! Contact Sonia Sonia@soniabestulic.com.au

Chatabout Children with Sonia Bestulic PODCAST is proving to be super valuable among professionals and parents. Get the latest on children's learning, sleep, attention, behaviour management, Autism Spectrum Disorders, Bilingual language development. www.chataboutchildren.com.au or subscribe to the podcast on iTunes.
Have young children on the Autism Spectrum needing help with building attention skills?
BOOKINGS NOW OPEN for our ATTENTION AUTISM small group therapy. Email
---
Frontrunner Learning Centres

If your child is struggling with learning at pre-school, find out more about our free assessment:

Book online at: https://frl-centres.cliniko.com/bookings#location
---
PARENT INFORMATION
Transition to school

Starting school is an exciting milestone for your child and family. All of you will be experiencing changes as your child settles into a new learning environment, develops new friendships, and spends time with new teachers.

Preparing your child for their transition to school prepares them for future learning and development.

Is your child ready for school?

Being school ready is not dependent on whether your child can read and write. Being school ready is about the whole child. When deciding on the right time for your child to start school, it's important to consider a range of factors, including your child's age, emotional maturity, language skills, social skills, physical wellbeing and their ability to undertake simple self-help tasks independently.

If your child is attending an early childhood education and care service, speak to the educators about your child's cognitive, physical, social and emotional development and seek their views on how to best support their transition to school. Ask the educators about the transition to school strategy they have at the service.

You can also speak with the principal of the school your child may attend. Most schools support your child as they transition to school, through an orientation program, made up of visits to the school and spending time with the kindy teachers and other children.

How can you help prepare your child for beginning school?
Talk positively and confidently about starting and attending school
Speak with your child about the change in their daily routine, how will they get to school, what time they have to get up in the morning and what they will have in their lunch box
Visit the school with your child before they start so they're familiar with the classrooms, playground equipment, bubblers, toilets, sick bay etc.
Meet the teachers that may be working with your child and speak about them positively to your child
Tell your child about support systems that the school offers e.g. if there is a buddy system where an older child supports your child in their first year of school
Read books together about starting school
Be involved in your child's school community e.g. participating in playgroups, orientation days
or other social gatherings like school fetes and welcome barbecues
Attend school events such as the book week parade, an assembly or school concert
Develop good relationships with other parents, especially other parents of your child's friends
Establish good attendance patterns for your child
Develop family routines at home to support your child's learning at school e.g. read with your child each night, help them with any homework etc.
How can your early childhood education and care service support your child's transition to school?

Both you and your child's educator at their service play a significant role in supporting a successful transition to school. It's important that your child's individual needs are considered carefully to ensure that the transition process is positive and effective.

There are a range of transition to school experiences that many services can, and do, implement to support children transitioning to school. Some examples include:
Talking to children about school, and encouraging them to ask questions or voice their concerns
Arranging visits to local primary schools to meet kindy teachers and tour the setting
Inviting school students to visit the service to talk about what school is like
Reading stories about starting school
Including school props, such as uniforms, bags, lunch boxes, and chalk boards in dramatic play areas
Support children to develop their self-help and social skills through every day routine activities such as meal times when children will practice using lunch boxes and drink bottles
Providing literacy items such as reading and writing materials in everyday play activities
How can you help your child settle into school?

The following suggestions may help you to support your child to settle comfortably and confidently into school:
Say goodbye confidently – saying a quick, confident goodbye may help them to feel secure and reassured that you trust that they will be okay at school.
Label your child's belongings - labelling everything, including clothing, can help reduce anxiety for children, school staff and yourself. At school, children are responsible for their belongings and labels can help them with this.
Communicate with your child – take time to tell your child what might be happening at school that day, and in the afternoon, ask your child about their day. This is a great way to build confidence, and to find out how they are feeling as they settle in. If you have any concerns talk with your child's teacher, who will provide further insight to their day.
Avoid overloading your child – when children begin school, they tire easily. It may be worth considering fewer extracurricular activities such as swimming, music or dance lessons, until they adjust to their new routine.
For more information visit
https://www.startingblocks.gov.au/other-resources/factsheets/transition-to-school