Honeybears Junior is a purpose built, architecturally designed long day care centre that is due to open in February 2020 for children aged 0-3 years. We are a family owned, small boutique centre (29 place) that is inviting and aesthetically beautiful. With 2 large playrooms and dedicated cot rooms the space is warm and home like, abundant with open ended materials for children to collaborate with each other and explore at their own pace.

Our sister centre, Honeybears ELC (2-6 years) is located next door, sharing a common car park. Honeybears ELC was awarded the highest rating "Exceeding National Quality Standards" by ACECQA (Australian Children's Education and Care Quality Authority ) in 2018, a rating that has been maintained for over 12 years.

Our team of educators including 2 Early Childhood Teachers, are highly qualified and experienced in Early Childhood Education. Honeybears Junior is inspired by the Principles of Reggio Emilia - a beautiful, natural environment that is well maintained and resourced. Our staff: child ratios are very high allowing for high-quality interactions with children.

Honeybears Junior will be open from 7:00am to 6:00pm, Monday-Friday, 50 weeks of the year. We will provide all meals- breakfast, morning tea, lunch, afternoon tea and late snack prepared by our on-site cooks. We will also provide nappies, wipes, Honeybears hats and sunscreen as well as all linen for cots and beds.

Please feel free to contact us regarding any Early Childhood requirements you may have and please feel free to visit Honeybears Junior or Like us on Facebook to learn more about our service.
---
KU Sutherland Preschool provides high quality, community-based preschool education for children aged 3 to 5 years old, including:
An educational, play-based curriculum
A large, natural outdoor environment
Experienced educators and high staff to child ratios
A child-centred transition to school program
A focus on sustainability and natural environments
Rated as 'Exceeding' the National Quality Standard
Open 8:00am to 4:00pm, Monday to Friday
Contact us for more information.
---
The Cubbyhouse Preschool & Occasional Care Centre was established in 1995 and we have a strong connection to the community. We are the first combined long day care and occasional care centre to serve the families of Menai and surrounding areas.

We are licensed for 0–5 year old children and offer 29 positions per day. We operate Mon-Fri 8am-5pm. We are a small, community based, not-for-profit, early learning centre, with qualified early childhood educators. We offer: Pre-School, Long Day Care and Occasional Care services to the 2234 area and surrounds in a family grouped, homely environment.

The Cubbyhouse is a beautifully resourced, purpose built centre, with a flowing indoor to outdoor play space. Nestled in amongst the trees, we are conveniently located within walking distance to everything the Menai Community has to offer, this means, we can often take our learning outside of the centre and explore a more holistic approach to teaching. As a Community based service, we value collaborative partnerships with our families and the broader Community.

We value family and Community involvement and welcome this wherever possible. As a not-for-profit service our Management Committee is involved in planning and implementing fundraising events to ensure the children at our service receive the best possible education during their time here at The Cubbyhouse. Contact us for more information.
---
Discover My World Early Learning Centre

New, innovative and located in the heart of Engadine's Town Centre.
Discover My World is open weekdays from 6:30am to 6:30pm and weekends between 7am – 5pm! (subject to demand).

This exciting new centre caters for children aged 0-6 years and includes a school readiness program. Contact us for more information.
---
Engadine Kindy Castle has been operating with our local families for the past 10 years. We provide education and care services for children 0 – 6 years. Our 33 placement service provides tailored individual learning programs and weekly goals for children to achieve. We provide nutritious meals throughout the day; our menus are inspired by children's favourite meals whilst maintaining a balanced diet. Engadine Kindy Castle operates all year around from Monday to Friday. We are open from 7am – 6.30pm and only close on public holidays. Our service also provides a vacation care program. If you would like to book a tour of our service please email us, or call us on 02 9548 0388. To find out more about our service and our recent events follow us on Facebook , Instagram, www.engadinekindycastle.com.au .
---
Gymea Community Preschool Set among mature trees in a hidden oasis on Talara Road, is the beautiful Gymea Community Preschool. In 2016 we celebrate our 70th Year of service to Gymea and surrounding areas, providing high quality Early Childhood education to generations of local families.

We are licensed for 60 children aged 3-5 years of age and provide 3 Highly trained staff in each of our purpose built classrooms. We offer a dynamic and challenging educational program to young children and foster enquiry based learning. We specialise in preparation for school entry and have close relationships with the surrounding Primary schools built over many years. Interactive white boards are installed in each room and our Outdoor environment is furnished with a double sand pit, bike track and well shaded climbing area, vegetable gardens as well as a dry creek bed and digging patch.

We operate from 9 am to 3 pm daily and are closed throughout the school holidays. We also offer extended Care: 8 am to 4 p.m. with priority given to working families. Contact us for more information.
---
Karimbla Early Learning Centre is a 45 place centre located in Miranda. We operate 50 weeks of the year and are open from 7:30am - 6:00pm, Monday to Friday, closing for 2 weeks over the Christmas and New Year period and Public Holidays.

We were the 2012 Sutherland Shire winners for most outstanding child care centre of the year.

Our fees are inclusive of healthy and nutritious meals (morning tea, lunch and afternoon tea). Each child is also provided with a backpack, hat, bed sheets and USB portfolio included in the enrolment fee.

At Karimbla Early Learning Centre we have a commitment to providing the highest quality care and education for children aged between 6 weeks and 6 years. Our educators are passionate, highly qualified and work full time to ensure consistency and stability within each
age group.

Our purpose built facilities and ample resources promote an educational environment where the children learn and develop skills and freely explore experiences.

Our programs are designed to be flexible allowing every child to develop at their own pace and to reach their full potential. Our educational programs aim to provide learning environments that encourage each child's unique learning style in a warm, friendly and supportive surrounding. Contact us for more information.
---
Kindy Fun - Caringbah caters for children from 6 weeks to before kindergarten.

Kindy Fun Taren Point opens from 7.00am. to 6.00pm and Kindy Fun Caringbah opens from 7.30am to 6.00pm 50 weeks per year.

Kindy Fun is a bespoke childcare service that offers natural, nurturing, caring, learning and interactive environment.

We are an all-inclusive childcare service which allows parents and carers peace of mind. Our fees include all meals, nappies and lots of fun. We offer a range of extra-curricular activities and love to be involved with our local community.

Experienced, loving and nurturing educators that are fully trained in all areas.

We offer daily nutritious meals provided by Kids Gourmet Food. Kindy Fun Childcare Centres are family owned and operated. Contact us for more information.
---
Mikarie Child Care Centre (MCCC) provides early education for children 0-6 years. It operates Monday to Friday from 7am-6pm, 50 weeks a year.

There are five rooms in total including the Kookaburra Room which caters for children between 0-2 years, the Owl Room which is for children between 2-3 years, and the Cockatoo Room which is for children aged between 3-5 years.

The Emu and Magpie Rooms provide children with high support needs the opportunity to be supported by higher staffing ratio as well as providing many opportunities of inclusion across the centre.

MCCC embraces the diversity of our community and environment and provide dynamic, holistic programs which nurture the children's mind, body and spirit.
Mikarie is an Aboriginal word for 'depth' which reflects our commitment in providing a deep and meaningful journey of high quality child care and education. Contact us for more information.
---
La Burp Kids
have some great NEW products in stock ready for summer sensory play.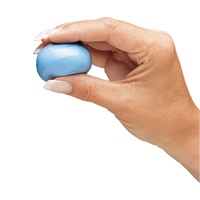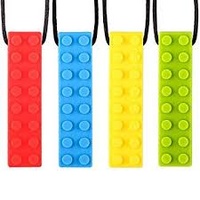 Check out our NEW Air Putty, Lego Brick Sensory Chew Pendants, and Sensory Hand Ball Sets. All are available online at www.laburp.com.au and include FREE Shipping Australia Wide.
---
Apply Now For Care In 2020

Call Sutherland Shire Council if you are seeking a high quality childcare position, or are unhappy with your current service. Phone 9710 0466. Vacancies are currently available in our Early Education Centres and Family Day Care services.

If you are seeking a childcare position in 2020, now is the time to apply.

Council's website is your one-stop childcare destination. Learn about why quality childcare is important, see current vacancies, find out about centre tours, view photos of every service and apply for care online: www.sutherlandshire.nsw.gov.au/childcare
---
Rugbytots

December specials for Rugbytots preschool programs starting in 2020. Contact Jason on 0481 123 995 or email for more information. www.rugbytots.com.au
---
Talking Heads Speech Pathology
The Talking Heads Speech Pathology team are known as long standing advocates for children's development and learning literacy (reading, spelling and writing). As part of our proactive encouragement for parents and educators to interactively share books for language development; we have;
A FREE DOWNLOADABLE interactive reading guide; visit www.chataboutchildren/com/products/
CHRISTAMS GIFT IDEA! Our Director, Sonia Bestulic is offering a special on her TWO CHILDREN's PICTURE BOOKS; published by traditional publishers. Reece Give Me Some Peace! (Shortlisted for the 2019 Speech Pathology Australia Book of The year Award) & Kisses in Your Heart (released June 2019).
Visit www.sonia.bestulic.com.au for teachers notes, book trailers and book reviews. If you would like to purchase the TWO BOOK BUNDLE SPECIAL – they can be signed/ dedicated to a childcare centre (x2 Hardback copies $39.95 + postage) email sonia@talkingheads.net.au
Our clinic podcast Chatabout Children with Sonia Bestulic continues to provide fantastic free valuable information and the audience is healthily growing! Latest topics include;
Autism Spectrum Disorders
Growing Up with Dyslexia
Raising Environmentally Conscious Kids
You can access the podcast via iTunes, Stitcher or www.chataboutchildren.com
Childcare Screenings 2020 – call the clinic on 9553 1400 for an EOI form!
Talking Heads is closed over the Christmas/ New Year period; closing December 20th, 2019 and re-opening on Monday 13th January 2020. Emailed enquiries and phone message enquiries are welcome, and will be addressed on re-opening.
---
Learning Links' Prep 4 Preschool early intervention playgroup is a gentle introduction to supporting and promoting your child's learning in a small group setting. The group provides a relaxed, safe and engaging environment where play activities are tailored to enhance the development of each child. Our professional and experienced Early Childhood Educators, Occupation Therapist and Speech Pathologist are available to provide information and support to help your child communicate, move and play – in preparation for a smooth transition to a preschool or other early childhood seeting. You will also have opportunities to meet other families and for your child to learn alongside other children.
Prep 4 Preschool is suitable for families with a child aged from 2 years with additional needs, or who are facing difficulties regarding their child attending an early learning. Siblings are welcome to attend. Groups will run in 2020 at Oatley on Tuesday, Wednesday and Thursday and at Rockdale on Tuesday and Wednesday.
To find out more about the Prep 4 Preschool early intervention playgroup, please contact Melissa on 0433 548 350 or email prep4preschool@learninglinks.org.au. You can place your child's name on the Prep 4 Preschool waitlist via the Learning Links website: www.learninglinks.org.au/playgroup
---
Mummymetime

Christmas can be such a busy & stressful time of year for so many. At Mummymetime we don't just care for children, we support families right across the Sutherland Shire and beyond, including shift workers and families with special needs. We're also a Government Approved In Home Childcare Provider for families who are eligible for rebated in home childcare.
At Mummymetime we provide experienced, qualified Carers in your own home & can even take your children to activities. We provide bookings from just 2 hours to as long as you need, including overnight stays. All of our Carers are highly experienced and qualified with training in Early Childhood, Education, or Medical professions. Every Carer has First Aid Training, a Working with Children Check and Police Check, so the most important people in your life are ALWAYS in safe hands.
All Carers have First Aid Training
Specially trained carers are available for special needs
All carers have working with children and police checks

MummyMeTime makes it easy for you to keep your plans without the last minute worry of who will be caring for your child. If your Carer gets sick we provide an alternative trained Carer in their place, and because we understand that sometimes things change in busy families, we don't charge for cancellations.

When others say "too hard", we say "how can we help". Don't just take our word for it – check out the reviews from happy clients on our website http://www.mummymetime.com.au/ or Facebook page @mummymetime. To find out more or make a booking, contact Leanne day or night: Leanne@Mummymetime.com.au or 0415 402 133.
---
Frontrunner Learning Centres

watch our latest video on tutoring!

https://www.facebook.com/Frontrunner.
Learning.Centres/videos/623206711549555/
---
PARENT INFORMATION
Types of child care services

Choosing the right service can be an exciting and sometimes overwhelming time for you and your child. It's important to consider your options early and research the type of early education and care that suits your family best and will provide the best outcomes for your child.

There are many education and care options available to suit the needs of your child and your family:

+ Long Day Care
Long day care is perfect for those who work long days and need care for their children during business hours. It operates for at least 8 hours a day, typically Monday to Friday in a child care centre and caters for children, from birth to school age.
+ Family Day Care
Family day care is great for parents who want their children to learn and play in small groups, in a homelike environment. It caters for children, birth to 12 years and is held in the home of a registered educator.

+ Preschool Services
Preschool usually caters for children aged three to five years and is perfect for parents with children who are almost ready for primary school. Sometimes known as kindergarten, it can be a standalone service or part of another education and care service or school.

+ Outside School Hours Care
Outside school hours care operates before and after school and/or during school holidays. This service works well for parents with school age children, who need care outside of school hours.

These services are not regulated under the National Quality Framework (NQF):

+ Occasional Child Care
Occasional child care works on a casual basis for short periods of time. It caters for children, birth to school age and suits those who would like or need a temporary service.
+ Mobile Services
Mobile services travel through communities to offer occasional, preschool or long day care services in rural, urban and remote areas. It generally caters for children up to six years old, and is great for parents who live too far away from an early education and care service.

+ Other Child Care Options
There is a wide range of other child care options available, including family, friends, babysitters and nannies. These types of services are flexible and rely heavily on the family's needs. They are generally run in a home and operating times may vary.
To find out more visit
https://www.startingblocks.gov.au/